WHY YOU SHOULD WEAR YOUR BRAND
***
When it comes to representing your business, it goes without saying that you want to ensure you convey a professional and credible image. However, if you really want people to connect and believe in the services you offer then you too have to show that you have belief in yourself.
If you look at all the other branding strategies that big companies use, it starts to become very clear how effective the introduction of business clothing can become to build your own brand awareness in your area.
What is Brand Awareness?
Brand awareness is the extent to which your brand is recognised by potential and existing customers and how they associate you with particular products or services. These are your visual elements of your brand – your visual identity, logo, colours and message that all work in unison with each other and how your customer perceives you.
You are not only building your business identity, but you are also building trust in your services and customer loyalty. The more awareness people have of your brand the more it drives your customers decisions when choosing between services from other companies. From this it encourages repeat bookings or purchases, which, in time increases your sales.    
How aware are your potential customers of your company in your local area?
So how can you market your business with very little effort?
As a small business owner, you are always thinking of ways to maximise your exposure and expand your brand awareness, sometimes with very little budget.
A really effective, visual and low cost way to market your business is by wearing your own branding clothing. This allows you the perfect platform to send out your own message about your business wherever you are.
Branded clothing embeds brand awareness, creates familiarity and its a continual reminder to prospective customers who you are and what you do. It also brings your company up to the next level, gives a sense of pride and professionalism and creates real value to your brand in ways that you may not have considered previously.
There are lots of reasons why branded clothing could help your business.
***
***
10

 

BENEFITS OF WEARING YOUR BRAND
1/ IT GETS YOU NOTICED
Your business name is everything in an over saturated world of companies trying to stand out from the crowd. Wearing your brand is an effective form of marketing. Wherever it is worn your business is out there and people will see it. Emphasising your business with custom clothing makes you instantly recognisable and reinforces your brand awareness, day in, day out. Wear your brand to become memorable.
2/ IT CREATES INTEREST IN YOUR BUSINESS
People tend to associate branded clothing with established businesses. By wearing your brand you are embedding professionalism and trust for your potential customer. As a result of this they gain confidence and assurance that you are they right person for the job. Branded clothing also allows people to know who you are and what you do. When reputation is everything in today's world, informed and happy customers means they are more likely to recommend you and promoting your brand, which will attract more business in the future.

3/ IT INSPIRES CONFIDENCE
When people see others in branded business clothing it can instil confidence in your services. If potential customers can see that you wear your business with pride and you care about making a good first impression wherever you go it reinforces trust that you can deliver on the promises your make. This confidence is also important for you, the business owner or even members of staff you may have. Wearing your brand means that you too feel confident in your business services, it enhances a sense of responsibility and accountability, you feel part of a team and are ready to represent what you want to advertise.
4/ IT CREATES REASSURANCE FOR CUSTOMERS
When wearing branded clothing you are a walking advertisement for your business, but you also promote that you are well-established and that you take your job seriously. This is paramount when you are working with customers or working in people's homes where trust is even more important. It is essential that people using your services feel reassured and have peace of mind, which makes them feel like they are in good hands.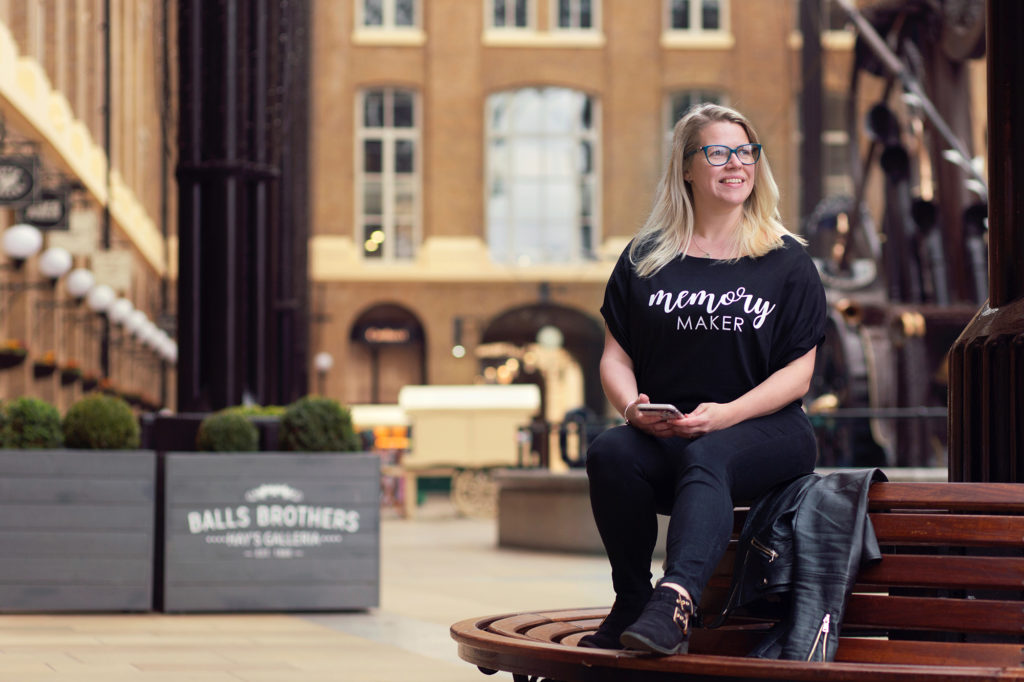 5/ IT MAKES YOU LOOK GOOD
When you put on your branded clothing you have a sense of belonging. Your business may only be small but when you look and feel good this shines through in everything that you do. This can immediately boost the way you come across as an individual and positively reinforce a customers confidence in your business. Whilst looking good, you are also much easier to identify, especially in busy areas.
Popular branded clothing could include, T-shirts, Hoodies or jackets. As soon as any of these types of clothing have your business logo on you become easily identifiable and look like you mean business.

6/ IT STRENGTHENS CUSTOMER RELATIONSHIPS
People see advertising every second of the day so you have to stand out from the crowd. When people have a positive experience with you and your brand it means they are more likely to return. People associate brands with experience. If someone has had a positive experience with yourself, then they will be sure to let others know about this, recommending you to friends and more than likely return to you again. Giving your customers a memorable experience embeds loyalty.
7/ COST EFFECTIVE CONTINUOUS ADVERTISING
Remember – every time you are seen in public your brand is getting full coverage too. You are a walking advertisement for your brand! Branded clothing offers you a high level of repeated exposure for very little cost, which in today's world is a hard thing to achieve without continued investment and time.

8/ IT BUILDS YOUR SELF CONFIDENCE
Dressing for success is all about psychology. Your clothing affects how you act and feel and when you feel good and confident in what you wear you project this positivity into other peoples lives as well. Clothing plays an important role in dressing for success and you may need a range of looks depending on where you are working, but if you feel stylish and you are appropriately dressed for your line of business then this confidence shines through.

9/ IT HELPS PROMOTE YOU
Branding clothing or products don't always have to be for you or your staff. Why not think of other ways that you can enhance your brand awareness but offering your customers branded items to take away too. Branded gift vouchers which could be given to customers to gift to friends, product packaging which has other uses, stationary or gimmick clothing that also advertises your brand.
Just think of the free publicity you'll get! Everyone likes to take a good experience to social media and people love free gifts! The opportunities from the internet is vast and a shout out from a happy customer could mean a lot of new business for yourself.

10/ IT CAN BE FOR ANY SIZED BUSINESS
The great thing about investing in branded clothing is that it doesn't matter what industry or how big or small your business is. Any business can take advantage of wearing their brand. Even a one person business can effectively promote and grow their brand by wearing their logo and business message at any opportunity for all to see.
ULTIMATELY…
Branding for your business is a small investment with maximum returns.
To be trusted and respected, every element and detail has to be acknowledged and branded workwear is one that really does matter.
If you want to make a great first impression, build your brand awareness, optimise your brand and reassure your customers then there in no better way then wearing your brand with pride. 
Could you be getting more from wearing your brand?
At Pho.TEE's we create wearable marketing for creatives that allows you maximum exposure for a low cost.
If you would like to discuss your branded workwear options in more detail, we'd be very happy to help – just get in touch with us or check out our website at www.photees.co.uk